Thank you so much for your interest in the Email Income Expert Certification Training.
I'd love to have you join us.
I've been working closely with people from all backgrounds the past few months teaching them my system for replacing "rat-race income" with Laptop Income in 90 days or sooner.
So far the results have been amazing. I've helped 43 people replace their "day-job" income with Laptop Income so far. These are people who have now quit their job, they'll never go back. They're free. (One of them, Wally Nguyen, was homeless at first...now Wally earned $11,400 last month from his laptop.)
I'd like to work with a few more students and turn them into Case Studies too.
We're going to work closely together over the next 6 weeks to teach you my Email Income Expert System that will get businesses to pay you $1K-$3K per month each. You'll need about 10 hours a week to replace your current income with laptop income.
None of my 43 Case Studies have special tech skills or sales experience. You won't need them either to make this work.
Here's a few of the things you'll end up with:
A "laptop life". I know there's tons of gurus out there promising you this. But how many of them have 43 documented Case Studies PROVING this is real? Proving you can do it too? I'm not promising you'll become a millionaire this year. But if you can follow my simple rules, we'll replace your current income with laptop income this year.
A business that works for you. The Email Income business model is based on one simple idea: Businesses make more money with email marketing because email marketing drives repeat business. And it's free to send emails. But most business owners are too busy to do it, or don't know how. So they pay my students $1,000 - $3,000 a month to do the email marketing for them.
Email marketing is the easiest High-Income Skill to learn. Most High-Income Skills take months to learn. You'll learn this one easily in less than two weeks.
An easy-to-follow First Client BlueprintTM walking you through how to get your first paying client in less than 2 weeks. Cha-ching.
A follow-up blueprint walking you through how to get your 2nd, 3rd and 4th client. On average, you're going to charge each business $1,000 - $3,000 a month. To truly replace your current income with laptop income, you'll only need 3-4 clients.
A series of trainings to help you overcome the obstacles that may have slowed you down in the past. Procrastination, fear, time. I created these special trainings so what may have stopped you before won't this time.
My Rich-For-Life Financial Freedom Blueprint. I'm going to teach you several strategies for investing the money you're earning so you can have long term financial freedom and security for yourself and your family. I had over $1,000,000 cash saved away by the time I was 25. I can help you with this too.
Here's how you and I will work together to make this happen:
The System: Delivered over 6 weeks via 120 minute pre-recorded trainings. You can watch these trainings at any time, day or night. Work through them fast, or take your time and absorb it all.
The Support (VERY IMPORTANT): If you've ever tried another training before and didn't get the result you want, it's likely because you didn't have the mentorship, support and attention you needed. As part of this Implementation Group, you'll have access to me and the other students 6 days a week where you can get help on everything you need inside our private Facebook Group.
The other members, many of whom were students like you and are now making 6-figures as Email Income Experts, are there too giving you feedback. So we expect you to give back and share your wins and losses and lessons with us too.
By being a part of this group, you're becoming a part of our family.
The Resources: You'll get access to my live mentorship every single week. You and I will get on a live Zoom call every week as a small group and I'll answer all your questions to make sure you're clear as crystal.
This "setup" is how I have 43 students already who have already replaced the rat-race life with laptop life. I want you free and loving life like them too.
For this special Case Study Implementation Group, you'll also get over $6,000 in free bonuses.
FREE Bonus #1: A free ticket to my $6,000 live event! This is a once-per-year live event and it's by invite-only. You're going to work with me live and in person to grow your business, your income and your personal power.
I'm going to show you the strategies me and my top mentees are using right now to take your Email Income business to the next level, and introduce you to everyone.
You'll walk out with amazing new friends, connections, joint venture partners, maybe even a new business partner.
Bonus #2: Get a copy of my best-selling book FREE.
My book Higher Status was published last year and it went viral. We couldn't believe how fast it became a best-seller.
In it, I'm going to show you the 12 lessons I've learned from my billionaire and 9-figure mentors for being the most POWERFUL version of yourself too.
Bonus #3: The DEADLIEST Copywriting Secret Of All-Time
The better your copy, the more money you make. I've been mentored by some of the world's wealthiest copywriters and there's one secret they wouldn't dare reveal in a course or a podcast.
They believe it's too effective and dangerous in the wrong hands. I agree, however...this one copywriting secret has made me millions by itself. So in this FREE 60-minute bonus, I'm going to teach the whole thing privately to you.
Bonus #4: The 9-Word "Money Text" SYSTEM
My team is landing high-ticket clients every day using this 9-word text message. So are my students. I even have my hairdresser getting new clients with it.
You'll get me for an hour teaching you this 9-word message, including real-life examples of me using it to land new clients. You'll see their messages and how I respond back. You can copy what I'm doing. It's easy with this texting system, you'll see!
Bonus #5: An Implementation Call with one of my top coaches!
This will be a personal 30-60 minute phone call for you.
You'll get this at the end of your training to make sure you're all good for maximum success with your email income.
Surprise Bonus #6: Lifetime access to all updates in the course!
I want you to have everything you need, so you'll get all updates we ever make to the course too.
Now I'm sure you may have a couple questions before joining us.
What if I'm just starting? What if I've never done anything like this?
Most people spend years trying to figure out how to make money from their laptop. It's too complicated so most never figure it out.
With the Email Income Experts System...and all the live mentorship, support and attention you'll be getting, you'll cut years off the learning curve. You've heard me mention my 43 Case Studies already. But I didn't tell you that many of them replaced their "rat race income" in less than 90 days.
What if I've tried other trainings before? And they didn't work?
Let me be blunt: Most of the people out there who claim to teach you how to make money from your laptop don't care about your results. Once they get your money, they've already forgotten about you. They leave you hanging. And that's why it didn't work.
You need support. You need mentorship. You need guidance. Imagine a flower that's just starting to bloom. How fragile is that flower? It needs love and care and attention to bloom. Now once it's fully grown, it doesn't need as much help but if it's left alone at the start, it's dead. You are no different. I respect that. I remember how much help I needed when I was first starting. So we're going to give that you as part of this group. We're going to take all the care we need to ensure your laptop income grows up right.
Is there a guarantee?
I've been doing this 11 years now. I've coached over 1 million people in over 100 countries. I don't tell you this to brag. I say this because, frankly, my reputation is on the line. If I didn't deliver the results I promised, my reputation would go down the trash. But you've seen my success stories. You've seen what people say about me. Clearly I'm doing something right for all these people.
That said, here's my guarantee to you:
If you show me you followed my simple instructions as laid out in the Implementation Group and didn't make at least 5X your money back, you just let me or anyone my team know and we'll give you all your money back. I hope you can tell I really truly am concerned about you getting the result you want.
What's this all gonna cost me?
I'll probably charge $6,000 in the future for this Implementation Group but because you'll be a Case Study member, the cost is just $2495.
Many will make their investment back within 60-90 days. Some will make it back the very first week, especially if you're willing to put in the work.
OK, so how do I get a spot?
Click the GREEN "Enroll" button at the bottom of this page to join us inside and get started now.
To make sure I have enough time to work with everyone, I've limited the new applicants to 40 more people. This allows me to spend enough time with each new member to help them get results.
As soon as these 40 spots are filled, I'm shutting the off the neon OPEN light and closing the doors.
With love and a whole lotta excitement for you,
Jason Capital, The High-Income Expert™
Recognized Top 100 Entrepreneur By The White House, Guest Contributor To Forbes
P.S. If you're one the fence... May I make a suggestion?
Don't make a decision now. Put the Email Income Experts System to the test and try it for 60 days.
Follow the step-by-step formulas we've put together.
Feel what it's like to have a laptop business that actually makes you money.
Get an idea of what it's like to wake up and ask yourself, "What would I like to do today?" And then be able to do whatever you want.
Use the First Client Blueprint™ to sign your first client by actually being cool and helpful.
See how different the world looks at you...and how different people treat you when you're your own boss and very successful financially.
If after 60 days it isn't everything I've promised and more, let me know and I'll refund every penny. I'll even let you attend the live event to see if my in-person coaching can do the trick for you. You're under no obligation to pay if you follow my simple instructions and it doesn't work for you.
Your Instructor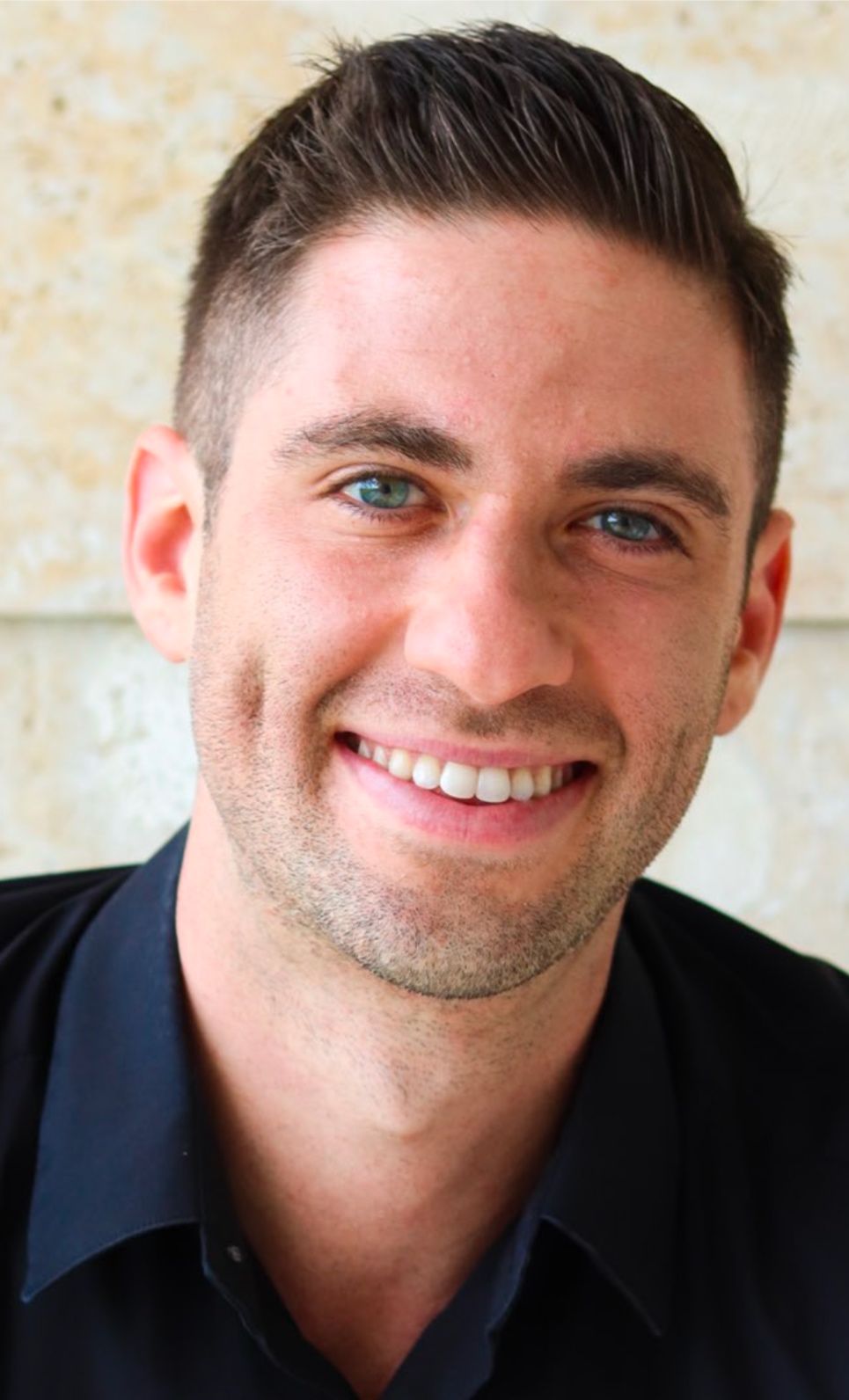 Jason Capital started his first business in his dorm room. Jason failed for 6 months straight before making his first sale.
Everything changed when he stopped trying to "go it alone" and began working with his mentors.
Later, Jason went from broke to millionaire in 9 months. Jason went on to become the only person ever to sell over a million dollars online in 5 different industries before the age of 30.
Over the last 12 years, Jason has played college basketball, been recognized by the White House as a Top 100 Entrepreneur, was named the world's top dating coach for men, helped hundreds of people earn a full-time income from home (including creating 23 millionaire students in the last 12 months), and founded a marketing agency called Project Agent where he partners behind-the-scenes with some of social media's biggest stars and Influencers.
Today, Jason is on a mission to help as many as possible people replace rat-race life with laptop life. He helped 273 people achieve this goal in the last 12 months, and he is certain YOU CAN BE NEXT if you can keep f*cking going too.
Growing up in an age where Jason believes men are being attacked for being men, Jason also has a charitable mission of helping "make men badass again" with his Life Boss community and events. Jason lives on the Caribbean island of Puerto Rico with his girlfriend of 7 years, Nataly, and his two french bulldogs, Sterling and Kennedy.
Course Curriculum
Welcome! Start Here...
Available in days
days after you enroll
Email Income Expert - Week 1
Available in days
days after you enroll
Email Income Expert Bonus - Higher Status Book
Available in days
days after you enroll
Courses Included with Purchase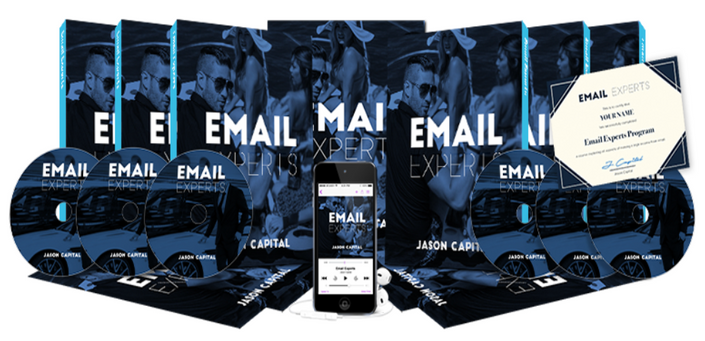 EIE - Live Mentorship Recordings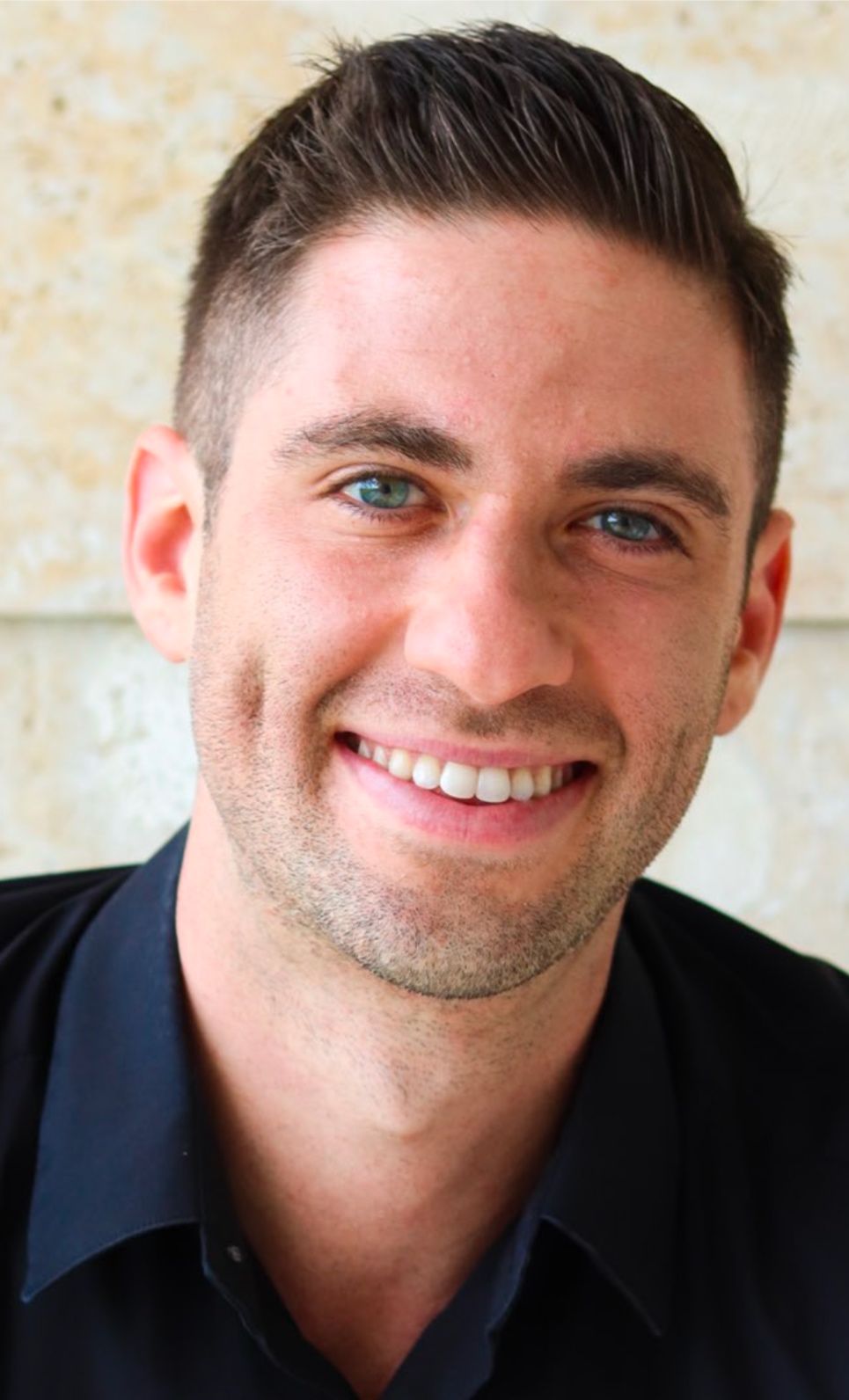 $2,500
Original Price: $2,500
Frequently Asked Questions
When does the course start and finish?
The course starts now and never ends! It is a completely self-paced online course - you decide when you start and when you finish.
How long do I have access to the course?
How does lifetime access sound? After enrolling, you have unlimited access to this course for as long as you like - across any and all devices you own.